Mechanics
EVERY DAY! REWARDS is a new and exciting way to earn rewards by shopping at 7-Eleven. Collect points that you can exchange for free food, goods and even premium items exclusive to EVERY DAY! Rewards Card holders. Just present your card every time you buy a minimum of P50 at any 7-Eleven store to earn a point.
Activating your account
Your mobile phone number is your unique account identifier. You automatically earn 1 point when you activate your first card for your mobile phone number. Activating a second or succeeding card will add that card to your account, but will not get the introductory point. Any points that are earned from purchases using multiple cards will be credited under your account.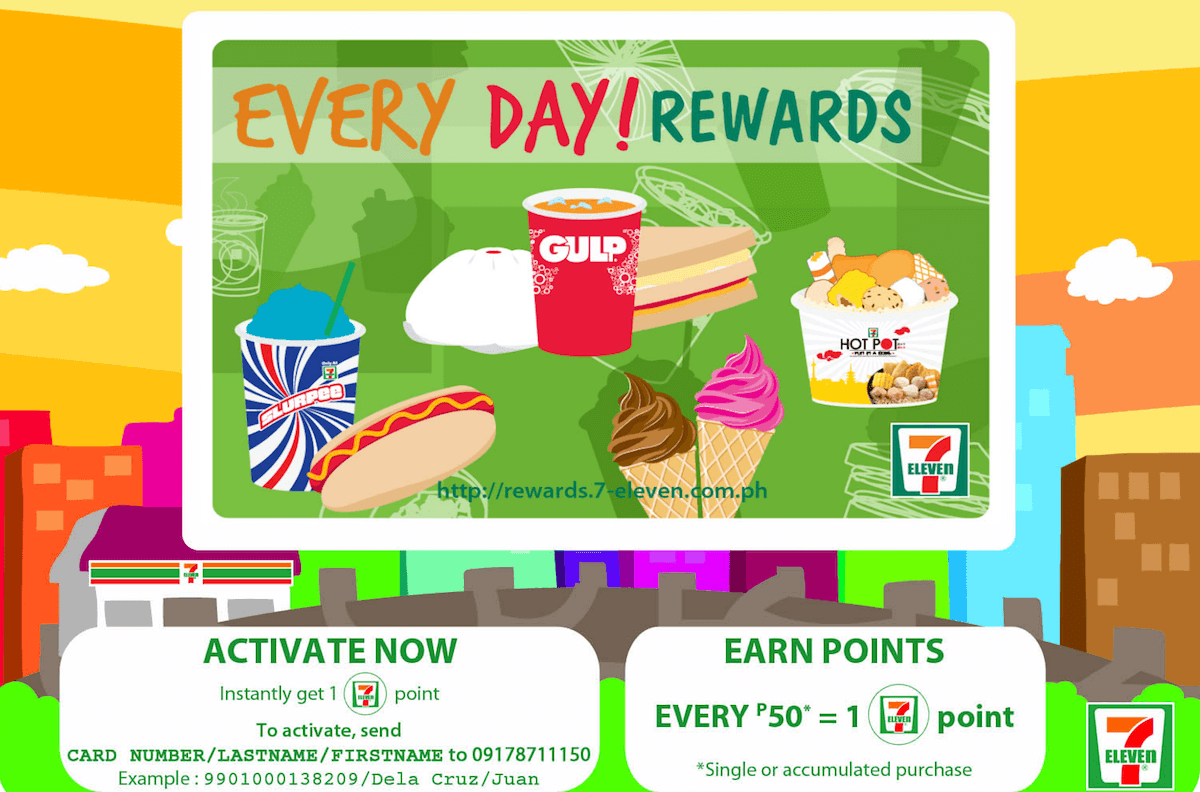 Earning points faster
You will earn a point for every P50 merchandise purchase at 7-Eleven. Just make sure to have your card scanned together with your purchases. If you bought participating brands, you will earn an additional point on top of your regular earning. This is a great way to earn rewards faster. For example, if you bought the following:
1 – Coke in Can = P25
1 – Hotdog = P29
TOTAL = P54
You will earn 1 point because you reached P50. Your total earning will be 1 point.
Another example would be:
1 – Coke Regular 2000mL
TOTAL = P53
You will earn 1 point because you reached P50 and you'll also earn another point for buying a participating product. Your total earnings will be 2 points for that transaction.
Redeeming a reward
Choose from any of the following reward items. To redeem,
via SMS: Send 711 REDEEM to 2327 or 0917 871 1150 for Globe and 0917 890 2327 or 0999 784 8793 for Smart and Sun
You will then receive an SMS with a 12-digit code that you can show at the counter.
via WEB: log in to your account and choose your item.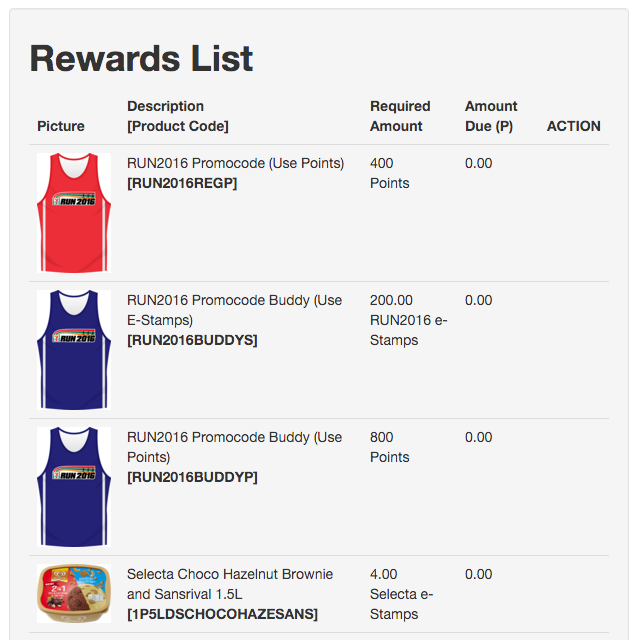 Terms and Conditions Frequently Asked Questions Program Mechanics